Antecedentes: / Background:
En el Año de 1944 es fundada en la Cd. de México Display studios, convirtiéndose en la "1a empresa en el País" dedicada al diseño y producción de elementos para exhibir y eventos.

In 1944 Display Studios was founded in mexico City becoming the "First Display Enterprise in the Country" dedicated to the design and production of elements for exhibiting and events.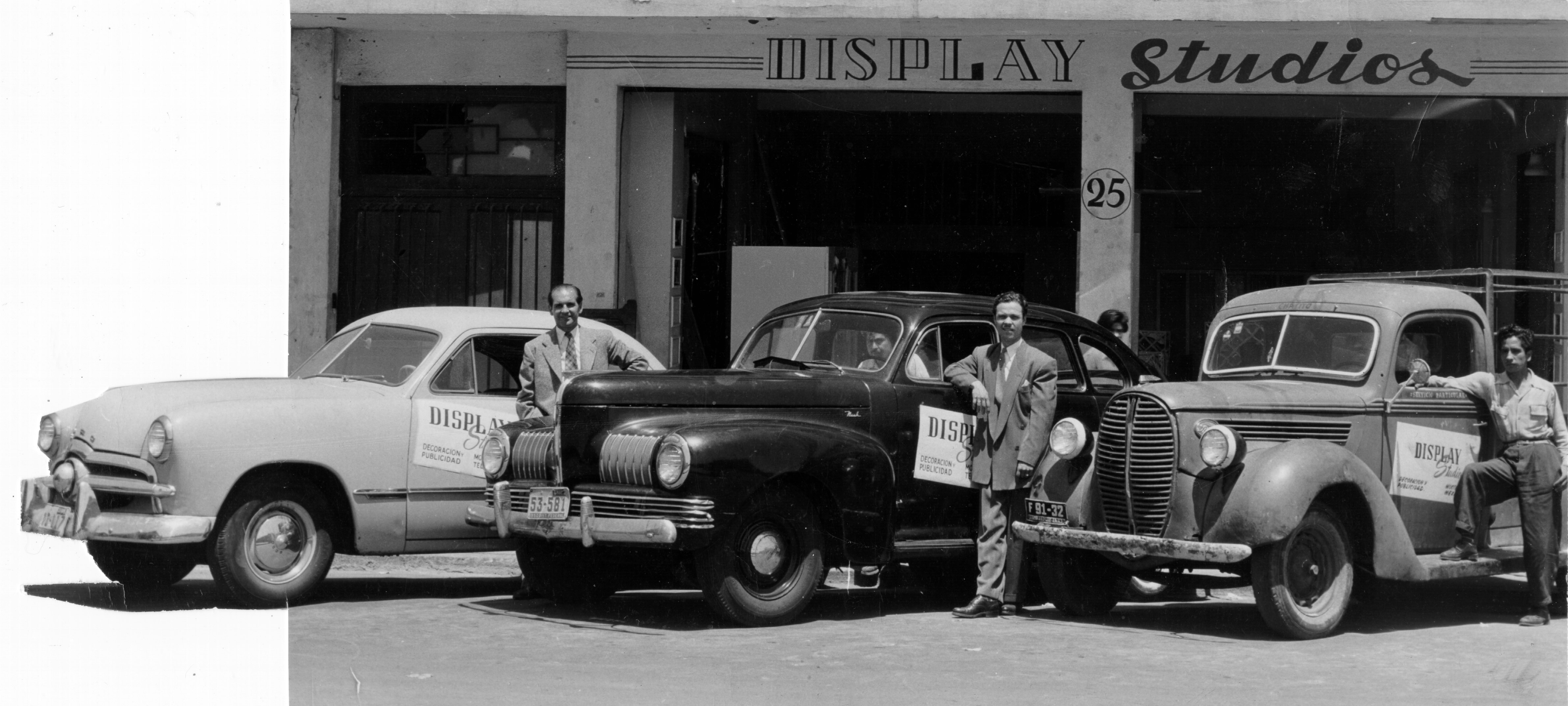 Hoy... Continuidad Familiar / Today family continuity...

Hoy... continuidad familiar... / Today... family continuity... La empresa siguió su exitoso curso a través de los años como continuidad familiar ampliando su gma de servicios y logrando alianzas estratégicas hoy B2B Global.
The company continued throughout the years as a family continuity expanding their creative and production services, today a B2B Global
Capacidad, Calidad y Experiencia: / Capacity, Quality and Experience :
ABC Exhibits Internacional, S.A. de C.V., se encuentran conformada por arquitectos, ingenieros, diseñadores y personal técnico con gran experiencia a nivel nacional e internacional, permitiéndonos con ello ofrecer una amplia gama de soluciones a sus necesidades de exhibición y promoción de ventas.
Our company is formed by a highly experienced and qualified group of professionals in each design and production area to provide professionally "On time at "...NO excuses within Budget...", our services:
Proyectos memorables y de interés: / Memorable projects :
El primer árbol MONUMENTAL en la ciudad de México, para Sears & Roebuck Ej.Nacional asi como posteriormente Liverpool de Insurgentes, Zona Rosa y Plaza Inn.The ever FIRST MONUMENTAL Christmas tree for Sears & Roebuck in Ej.Nacional polanco and subsequently at Liverpool Insurgentes, Zona Rosa y Plaza Inn.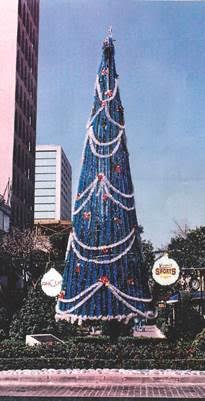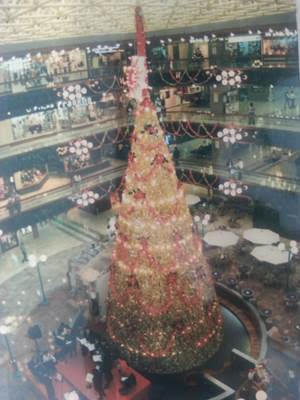 La 1a.Fachada en donde "duendes" decoraban la misma...
The 1st monumental Sears facade where "Dwarfs" were decorating it...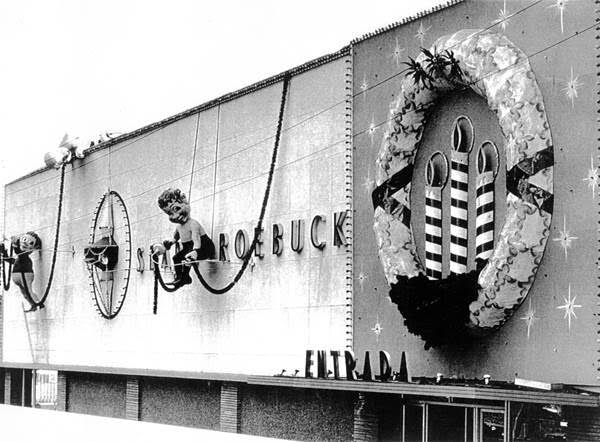 La Cenicienta en donde chicos y grandes disfrutaban de una presentación en movimimiento de los caballos y princesa, hoy "Animatronics".
"Cinderella leaving the castle...", young and seniors enjoyed a stunning facade-scenary with moving horses and a living princess in the carriage... (today *Animatronics effects).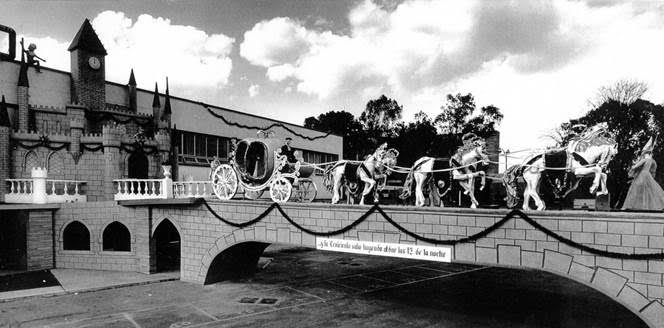 La "Nave a la Luna" en donde se diseño y construyó una nave con capacidad para 20 personas en donde con movimiento físico, efectos especiales de sonido, luz, aire y back-projections, (hoy 4DX), trasportaban a los visitantes " a una verdadera aventura espacial..".
The first "Journey to the Moon" spaceship sponsored by Air France, was installed in the Sears & Roebuck parking area where young and seniors enjoyed an "amazing journey" with real movement supported with front and back projection video & audio effects that make everybody feel they took part of an "unforgettable and wonderful space journey experience..." (today 4Dx).
"Vende MAS, quien exhibe MEJOR..."

Our 1944 slogan: " Sells the MOST who exhibits the BEST..."
~ A tiempo, SIN excusas, dentro de presupuesto... ~
~ Our today´s slogan: "...On time, NO excuses, within budget... ~